Dear Overseas Customers,
Located in Shibuya Tokyo, Nico-Nico Guitars was founded in 1996.
With our long experience, our shop is highly regarded as a reliable seller of top quality secondhand items.
We have experienced many of international sales, so please be assured that your orders will be dealt properly, and have put great effort to make our customers to be satisfied with our service and great guitars.
We sell and ship Used Guitars, Basses, and Vintage Guitars worldwide.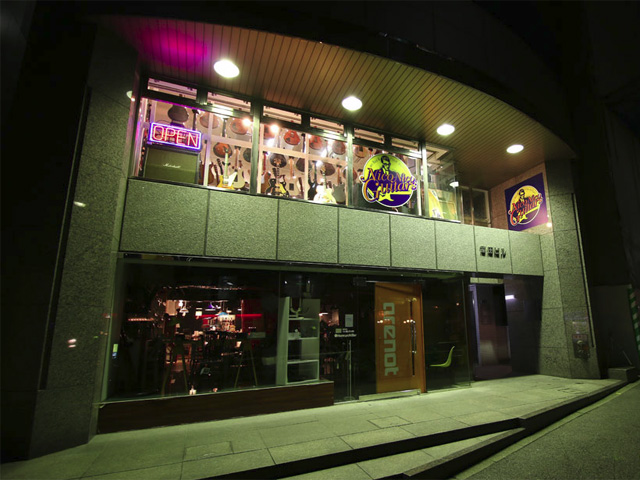 How To Order
Please contact us by email.
Email address : niconicoweb@niconico-guitars.com
Payment Method

We accept the PayPal and the bank wire as the payment method.
Please note that country specific Import Duties and VAT Taxes
are not included our prices and are the responsibility of the customers.
Also, you may need to pay some certain amount of bank transfer fee when arranging payment by bank wire.
Our bank information
Swift/BIC Code : KCHU JP JY
Bank Name : KYOTO CHUO SHINKIN BANK
Branch Name : ICHIJOJI BRANCH
ORDINARY DEPOSIT ACCOUNT
ACCOUNT No.5254487
ACCOUNT NAME :Nico-Nico Guitars Ltd.
Shipping
We use EMS (Express Mail Service) for international shipping.
The shipping fee defers depended on countries and weights.
For example, Electric Guitar with Hard case.
North America
¥17,000 - ¥20,000
Asia
¥13,000 - ¥16,000
Europe
¥20,000 - ¥23,000
These shipping fees include all packing material and handling fees.
Return Policy
We do not accept any return or refund after the payment is confirmed,
except the breakage caused during the shipment.
CITES Policy
Under the changes made on Washington Treaty starting January 2nd, 2017, all guitars using rosewood will need to be accompanied with a CITES export/re-export permit when shipping overseas.
The process will take approximately 2 to 3 weeks, and the guitar will be shipped as soon as the process is completed.
Please note we will not be able to ship guitars using Brazilian rosewood, Cocobolo, and other species listed under the stricter Appendix I, and models made or imported after January 2nd, 2017.
Some countries may require a CITES import permit as well as the export/re-export permit which will have to be obtained by the customer.
Please check with your local authorities in charge of CITES for further information.
Because all of our guitars are used, some items may not come with the required documentation or information, and we may not be able ship.
If there is a guitar that interests you, feel free to send us an email.
※ After Nov 26 2019, the CITES rules will no longer apply to rosewood used musical instruments.
We will ship the guitars as soon as the payments are confirmed.
Please note that Brazilian Rosewoods will be restricted as before.
Caution on eBay Listings
Unauthorized reproduction of any of our product descriptions and product photos is prohibited.
We have been seeing sellers on eBay listing our in-stock products and using our product photos, but we do not list/sell any of our guitars on eBay or any other auction sites nor do we have any association with these sellers.
The price of these eBay listings may differ from our sale price, so if there is anything that interests you, please visit Nico-Nico Guitars' web site for more information or inquiries. Thank you.
Our Address
Nico-Nico Guitars Tokyo
tomita Bldg. 2F,1-4-12 Shibuya,
Shibuya-Ku Tokyo Japan
Zip 150-0002
Our Business Hours
AM11:00 – PM20:00, Shop closed on Wednesdays.
(all times Japan Standard Time)
Please email us for any other questions.
niconicoweb@niconico-guitars.com